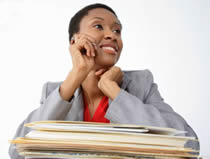 Welcome to the virtual world of Mobile Choice® Company Limited. With a fundamental commitment to serve solutions to the communications needs of mobile phone users in Ghana, Mobile Choice® since its inception has never turned back and continues to be a reputable authorized distributor for Ghana's number one GSM cellular network provider MTN which operates a subscriber base of 2.6 million users- almost 52% of the market share.

Our mission as a value adding communication service provider cuts across strong corporate values which integrates strategic management, innovation and an appreciation of the need to always apply cutting edge technologies to fortify the services we provide for both the Mobile Network Provider and the Mobile Phone User. The 21st century is a sophisticated networked society that needs a proactive corporate establishment to provide communication solutions and this is a fact that Mobile Choice® acknowledges. The bottom line is we understand the issues driving change in the mobile communications industry.

Over the years, Mobile Choice® has grown its area of specialty - the wholesale distribution of MTN SIM and recharge cards. Our well established marketing and distribution services cover all the 10 regions of Ghana with an enviable collection of branches with a national character. We are very proud to be associated with MTN Ghana because our corporate energy runs on their global network.

Mobile Choice® at the beginning of the year 2007, sealed an agreement with the The Gulf's mobile phone manufacturer - i-mate™ (an international developer of high-end wireless devices) to distribute the latter's integrated Microsoft® Windows Mobile® software and Internet ready Smartphones/Pocket PC's in Ghana. This partnership we believe will positively complement the current revolution in the mobile telecommunication industry of Ghana.

Our vision is to primarily bridge the gap between multi-national mobile telecommunication giants and mobile phone users by offering quality but yet affordable communication solutions that takes advantage of our strong marketing network and leading-edge communication technologies in order to expand their reach which in turn, will contribute towards the transformation of the telecommunications industry in Ghana and beyond.